Underwater Water Photography
Apr 26, 2020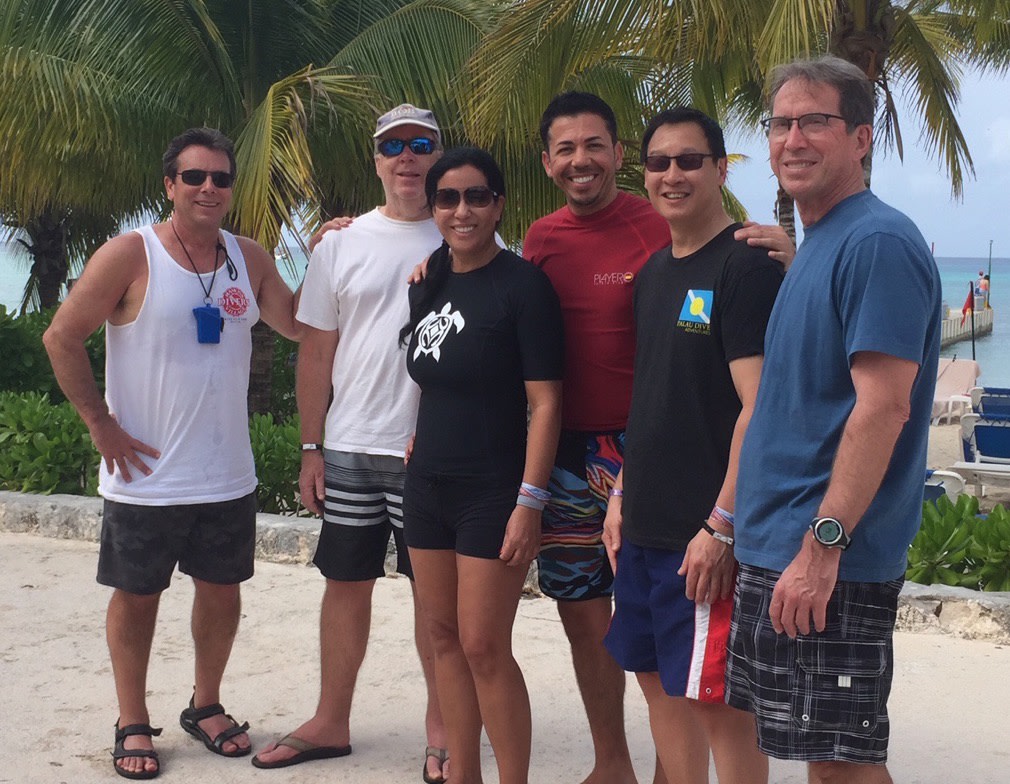 The Divers Who Accompanied Me.
From Left to right: Rodger Skare, Micheal Ness, Arcie Quintana, Weiner Quintana, Me, Micheal Kacher.
This past February before the Covid-19 virus was considered a pandemic and the stay at home order became mandatory in 185 countries, the people you see in the photograph above planned a trip to Mexico to dive the Cenotes and other well known areas. My focus was to continue my love of photography, by housing my Nikon D-850 in a professional underwater housing, while participating in an activity I thoroughly enjoy! Click on a short video watching me put my camera in an Ikelite housing.
Ready to go Diving!
My camera housing weighed thirty five to forty pounds on land and it was exhausting at times to carry the camera to the different dive sites, but once I got the camera in the water the housing virtually becomes weightless. In fact if I had let go of the the housing, it would have floated to the surface!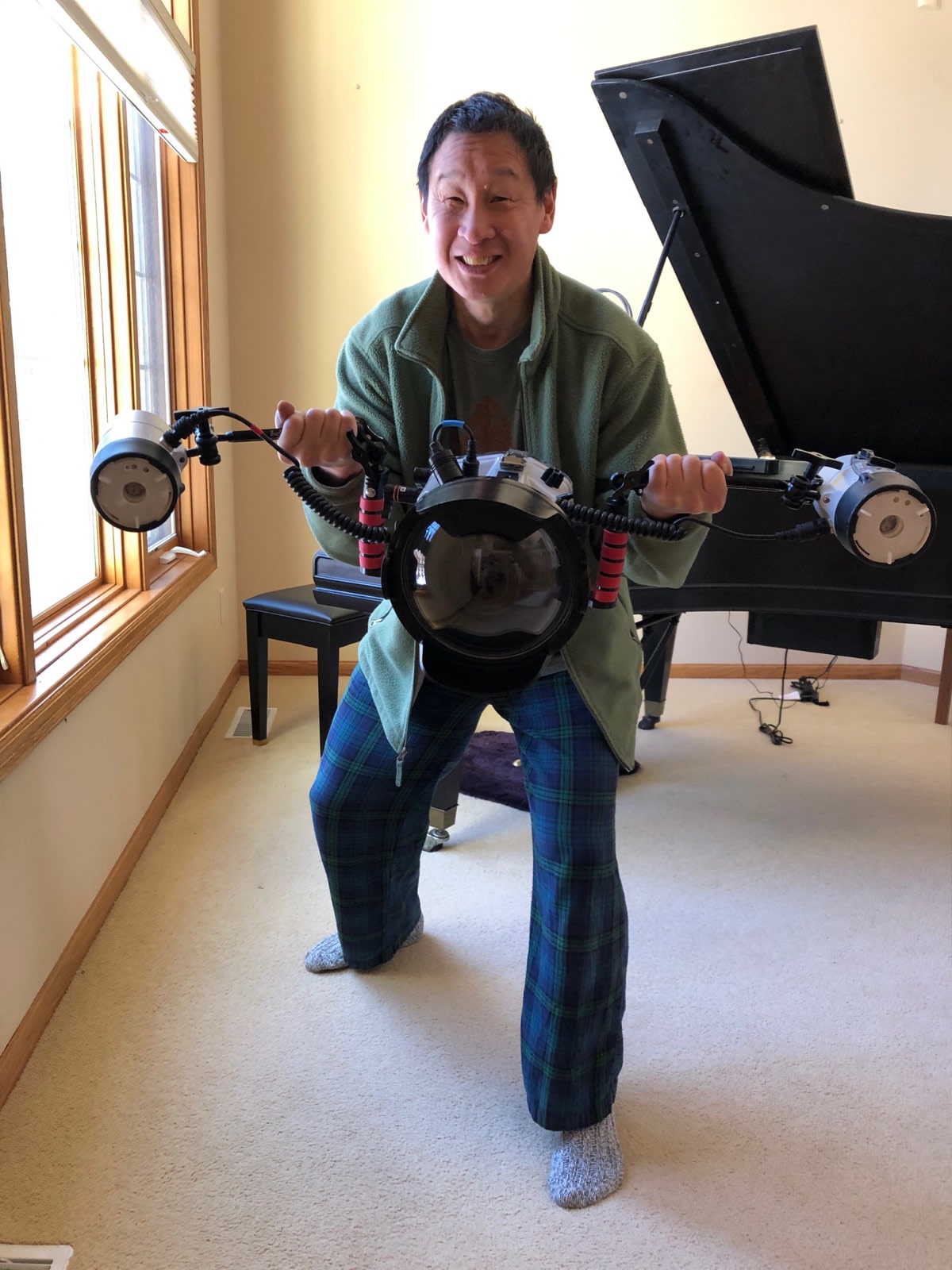 One of goals in going to Mexico was to experience diving the Cenotes. Cenote diving is similiar to cave diving, but with a much higher level of safety, for the most part. You still have to have many dives under your belt, the confidence and not get claustrophobic! The guide that brought us down taught us the basics, the do's and don'ts. We started with 3000 psi of Nitrox gas, had 1000 psi to penetrate, 1000 psi to exit and 1000 psi as a reserve! It was fun and extremely exhilerating to experience this! Most of the underwater photography images in the Cenotes were dark and under exposed. Not much color, but a lot of stalagmites and stalagtites to see. The best way for me to share the experience is through this 20 second video. Here you see my friend behind me as I turn 180 degrees to capture his reaction, I blind him temporarily with my bright D161 strobe lights.
The challenge with underwater photography is you are always moving! If the currents are strong, framing a shot can be more than frustrating. In addition, I always had to be aware of how much air I had in my tank, the depth I was at to preclude getting the bends and my rate of breathing. One thing you never want to do while diving is to hold your breath especially when you are ascending to the surface, but since I was steady (for the most part) with my depth I had to in order to prevent my exhaled bubbles from being in the frame of the shot.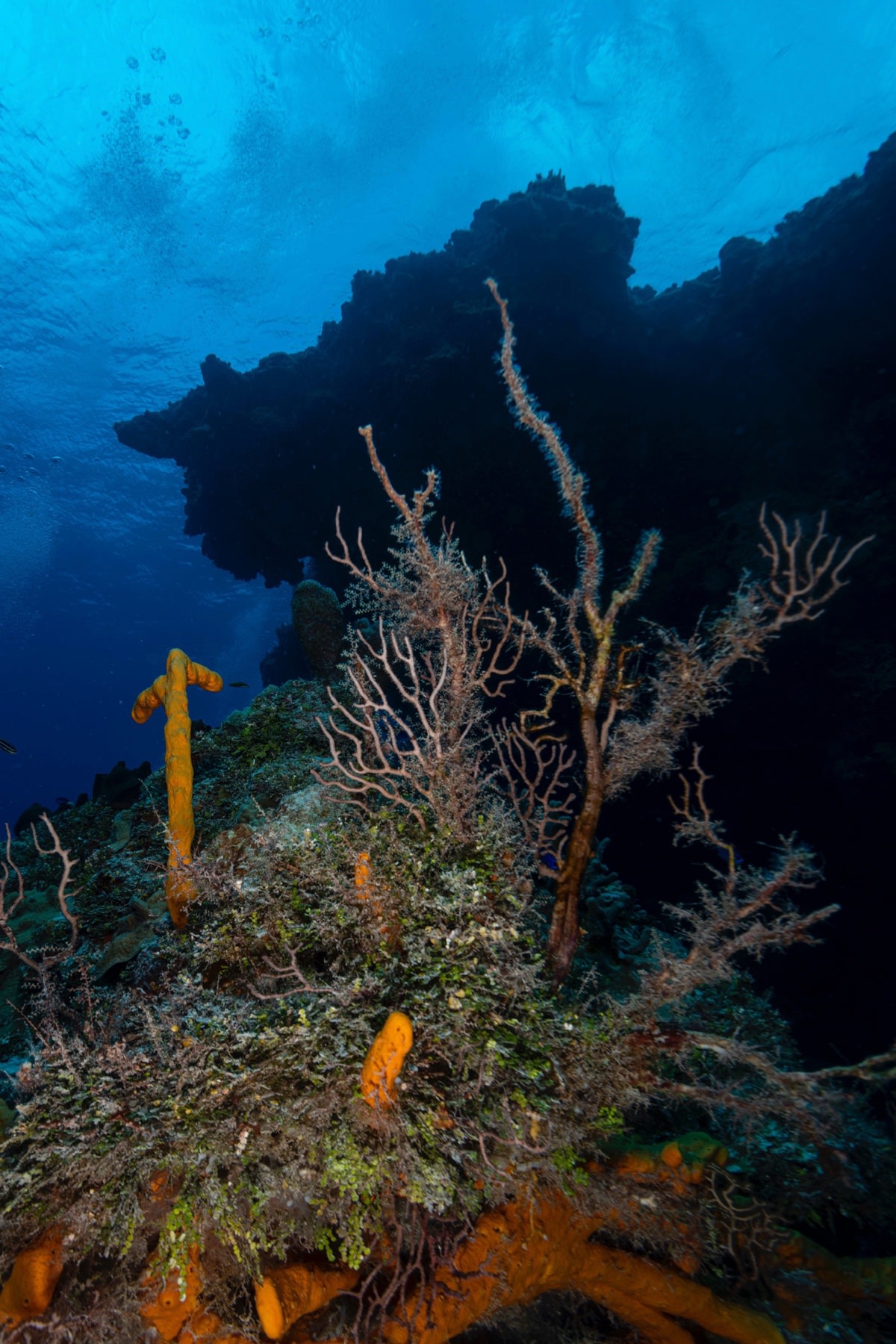 Playa del Carmen
Colors are not always what they seem underwater. The first frequencies of light to be absorbed once a diver goes below a depth of ten feet are the reds, oranges and greens. Everything underwater takes on a blu-sh look. Without my underwater strobes, the colors you see here would have not been as vibrant or absent all together.